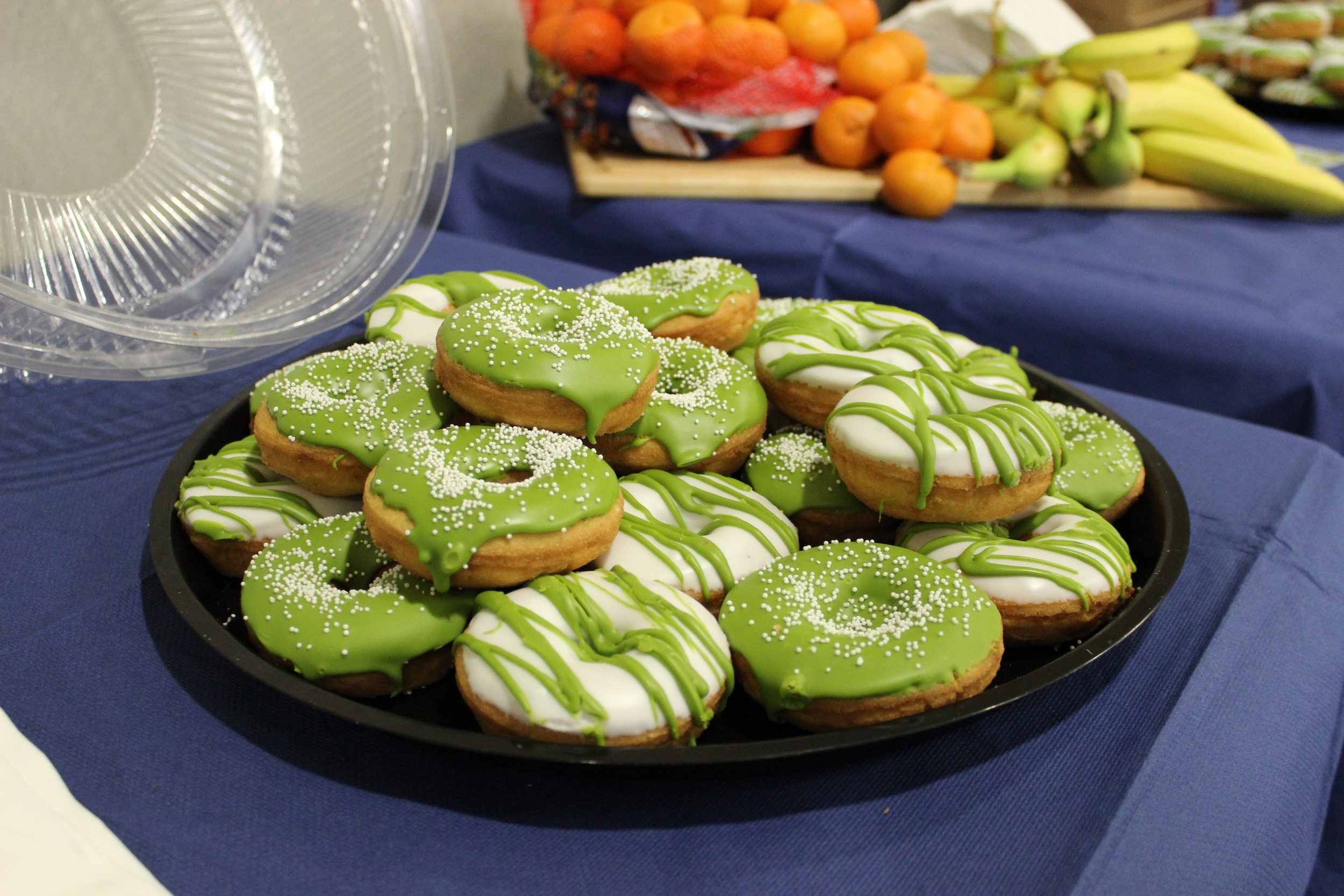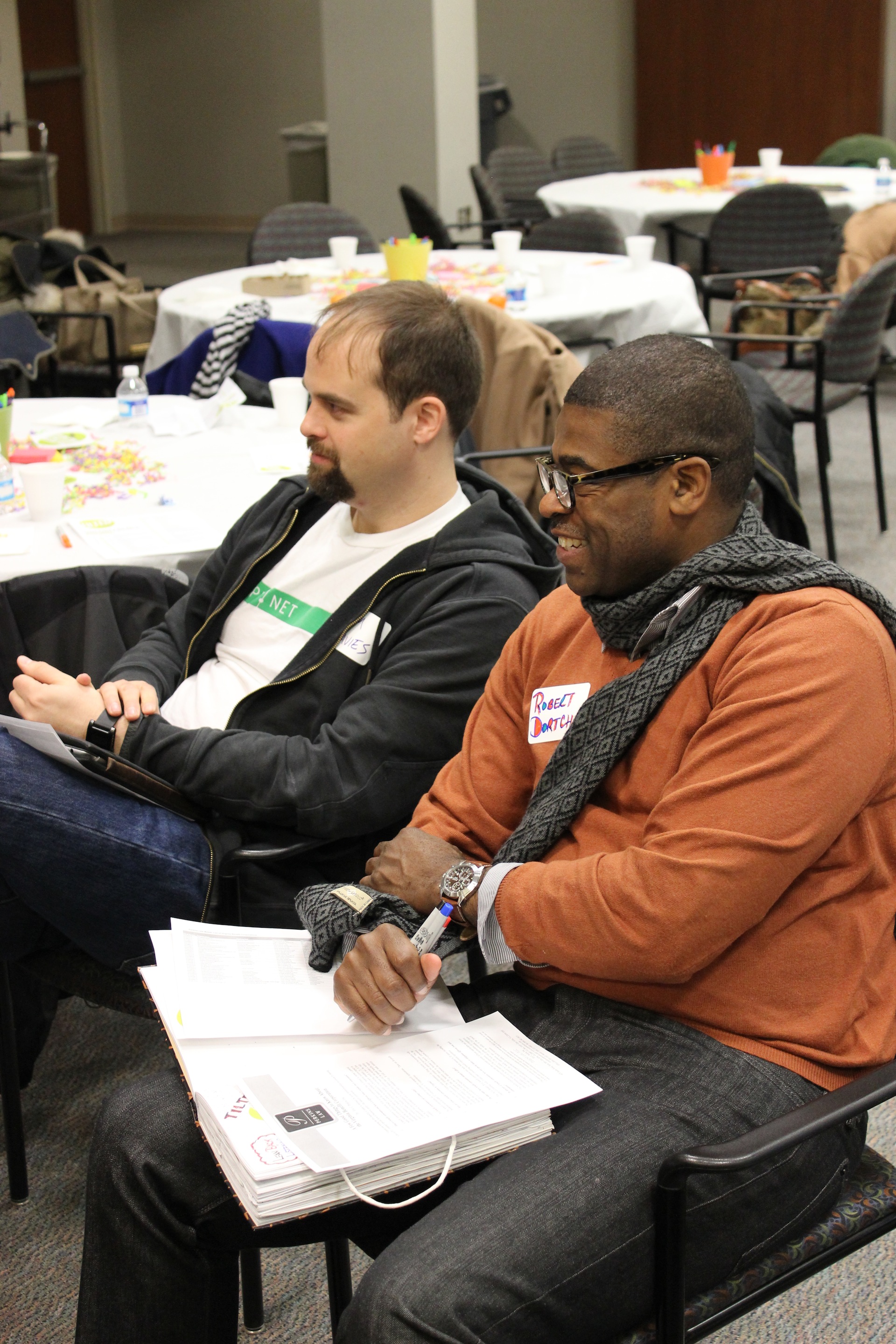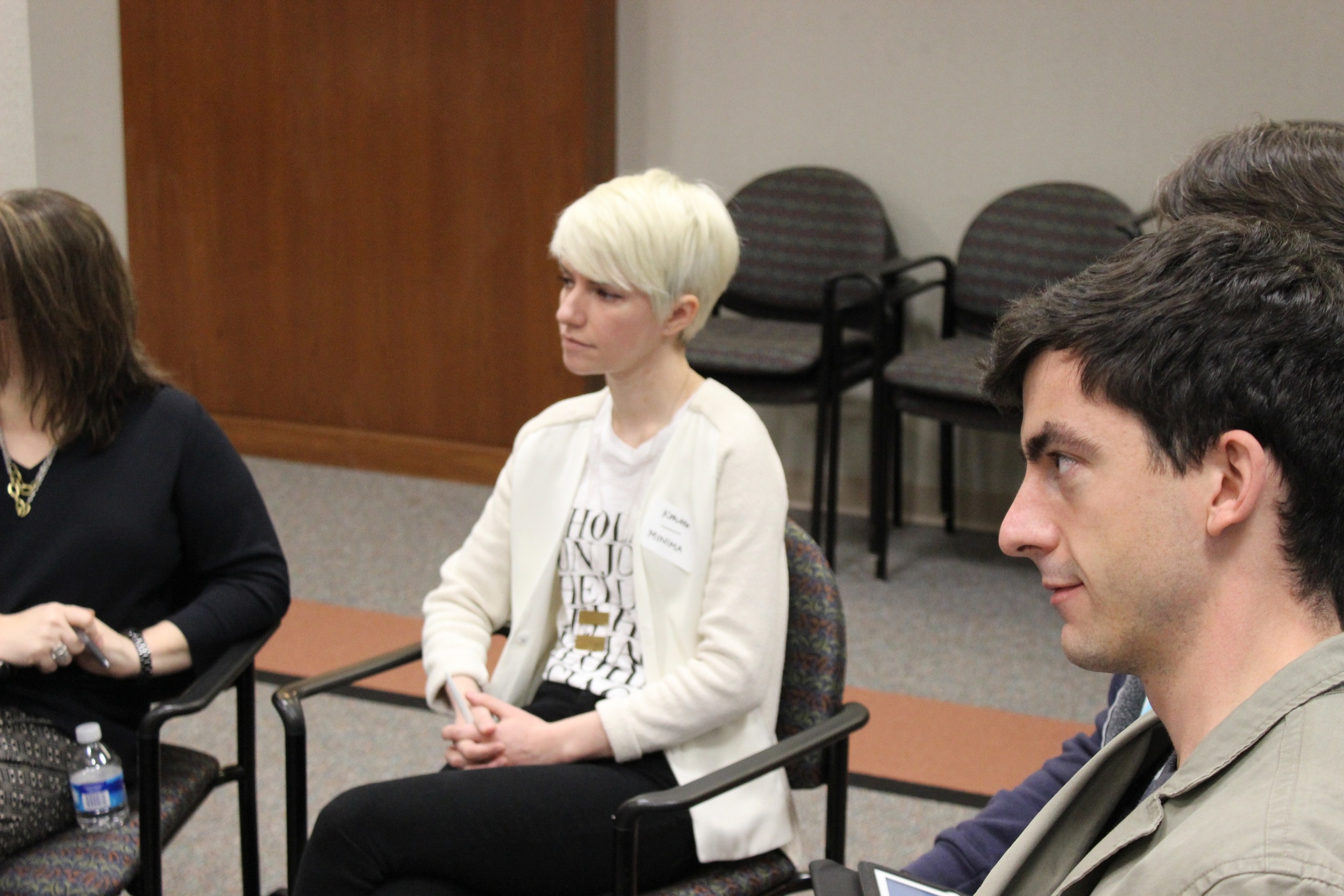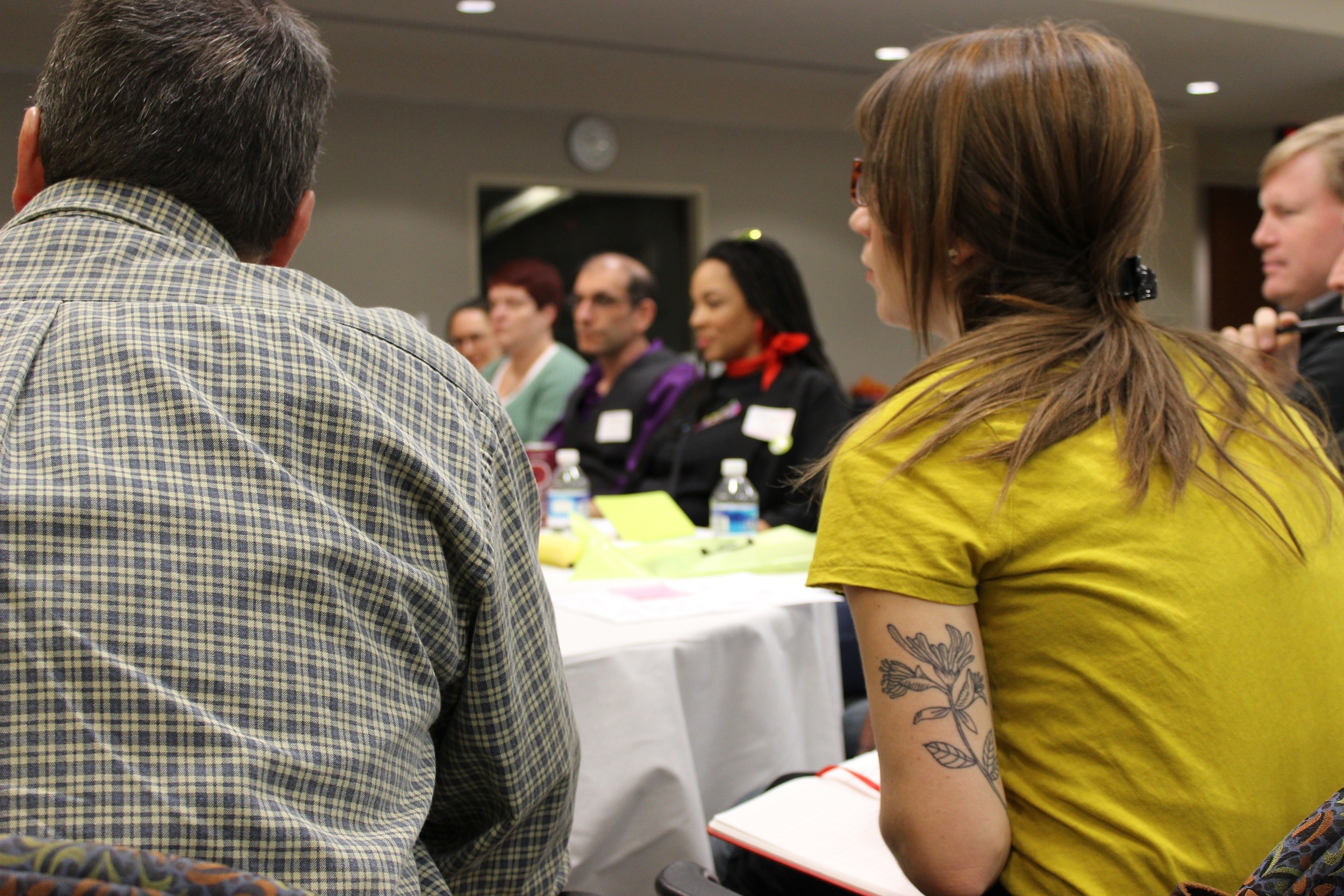 Click the image above to scroll through our favorite Tilted memories...
Four years ago, a group of small business owners decided to create an event for people like them – self-starting entrepreneurs who didn't have the time or patience to sort the wheat from the chaff of local business networking.
The event was called Tilted, and for four years it drew about a hundred entrepreneurs together for a day of idea sharing, relationship building, and learning. Tilted was designed to be a little less ordinary, a little more relaxed, and – well, tilted a few degrees off from more traditional business conferences.
In fact, the organizers called it an "unconference." And while it didn't adhere strictly to the principles of unconference organizing – Yes, Virginia, there are such things as unconferences. – it tried to lean hard in that direction.
Here are a few things I valued about Tilted, as an organizer and participant:
Organizers worked to check their brands at the door. There were no sponsors. We tried to emphasize the people who helped make Tilted happen, not the businesses.
Participants provided most of the content. We approached the idea of crowd-sourced content a bit differently each year, but by-and-large the experts were in the room, and they were our peers.
Both time and design contributed to real relationship building. People actually got to know each other – and in some cases build lasting business relationships.
Each Tilted event had at least some of the unusual suspects. While there were always familiar faces from a core group of downtown, Twitter-savvy business people, there were always people I'd never met in the room.
It was an affordable, break-even event. We kept ticket costs low – between $25 and $40 for the day. And we kept our expenses low – mostly space rental and marketing. And we donated almost $2,000 to local nonprofits along the way.
On the flip side, Tilted came with its own set of very common challenges:
The faces felt too familiar. For a variety of reasons, we never managed to break the color barrier, and were hard-pressed to break the geography barrier. There were always a lot of young, white business owners from Richmond in the room – a smart lot with plenty of diversity of thought and business focus, but not entirely representative of the region.
It required a lot of heavy lifting. We deliberately limited the planning window each year to 45 days to keep from over-designing, but that meant 45 days of concentrated planning. That's hard to do when you're running a business!
Collaboration is hard! The organizers each year came together to generate great ideas, and everyone pitched in on the day of the event, but it was challenging to spread the work evenly.
As Floricane, which has historically initiated each Tilted event (and hosted in our home in the Times-Dispatch building), looked at a fifth round of Tilted this winter we balked. We're starting what is shaping up to be the best year in our small company's history with a mostly new team of consultants. Trying to manage the heavy lifting of Tilted V, and keeping the bar high, felt too daunting this time around.
The good news is that the Virginia Community Economic Network's Conaway Haskins has expressed interest in resurrecting Tilted as a statewide event. I'll be interested to see if that gains some traction and becomes a thing.
In the meantime, I'll always have memories – and a great community of co-organizers who I have come to know and appreciate more fully because of our shared work on Tilted. Thanks to Caroline Moyer, Tina Pearlman, Carra Rose, Aaron Dotson, Jon Newman, Rick Jarvis, Deanna Lorianni, Meghan Codd Walker, Peter Fraser, Tiffany Jana, Matthew Freeman, Sarah Milston, Jacob Geiger, Jen Tompkins, Andreas Addison, Theran Fisher, and all the other contributors along the way.